Patient Stories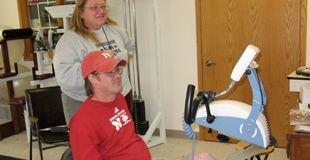 "The staff at Timber Creek is just fabulous. They keep him motivated and are so good to him."
Healing & Hope
Timber Creek Therapies was created to provide a quality outpatient facility where patients of all ages and all types of disabilities could receive therapy services using innovative tools not found in most therapy centers.
The facility is located on the 220-acre Timber Creek Ranch near Guthrie Center. 2014 is the 13th year offering hippotherapy (equine-assisted physical and speech/language therapies), and the 12th year offering hydrotherapy.
Therapies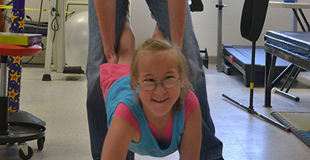 Occupational Therapy (OT) focuses on helping individuals of all ages to become as independent as possible in all areas of their life.